What We Do
We are a family owned and operated business. Our work consists of providing for our customers, and in turn providing for one another, and each other's families. Leaving to the next generation a legacy of good business, family values, and a lasting impact on the industries and people we serve.
Mavrik Solutions is a comprehensive solutions provider spanning several industries and product lines. Specialized in matting products that have served as a benefit to the pipeline, renewables, and golf course construction markets. Additionally, serving as the manufacture's rep firm to PortaBull Fuel and together have made a sizable contribution to the renewable energy industry. Mavrik Solutions has furthered its value to customers by expanding its product offerings from beyond mats and fuel, to an available fleet of pile drivers, water pumps, sandblasting media, PPE, tools, and supplies.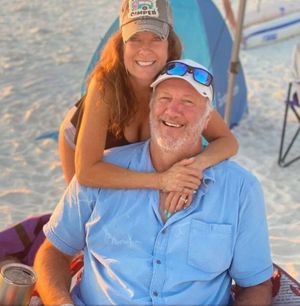 Mike Heller "The Big Kat"
Owner - Sales
Standing at 6'9", he's a stature you'll never forget. Known in offices across the country as "the tall guy". A mover, shaker, and road warrior. Creates value for customers through innovative solutions; track record in sourcing existing technology, adapting it, and introducing it to the benefit of other industries.
Likes: Boxed wine at night with his wife "Tutu." Gambling on the golf course, and small-scale and well calculated bets on every sport you can think of. He reads every book written about his favorite not-so-fictional bad ass character, Jack Reacher. Oftentimes, after yet another several hour binge of an entire book, the Big Kat can be heard saying with a confident smirk on his face, "You don't mess with Reacher."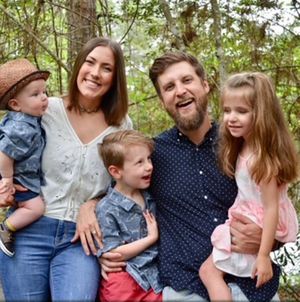 Cory Morris
Owner - Operations
"Some people call him Morrise" - Steve Miller Band
Track record in making innovative ideas come to life; sourcing materials, cutting costs to create value. Loading trucks, paying bills, and signing checks. The list goes on!
Likes: Golf, hot stock picks, and fixing anything that breaks in the family (or at least we all act like he loves fixing our broken things). He certainly loves the biggest and baddest gadgets on the market. Including, in the near future, to be proud owner of a big ole truck in addition to the already family van. Family man; husband to Lyndsey and father to Joey Belle, Maverick, Rex, and Birdie.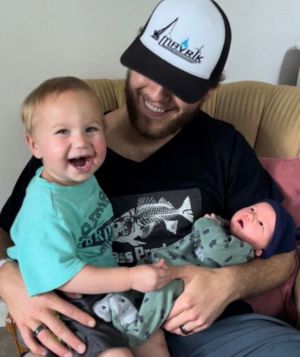 Andy Heller
Owner - Sales
At 6'0" with a deep breath and stretched out spine, this apple fell a few too many inches from the massive stature of the Big Kat. A business man at heart but often found in the frustrations of maneuvering the intricacies of graphic design, product development, and brand recognition... all for the sweet purpose of creating deals for Mavrik and customers.
Likes: Bulletproof coffee, workouts, and hoops... occasional struggle on the golf course. Penny stock diamond investor (MRGE, TGGI). Survivor of newborn sleep deprivation with his self acclaimed trophy bride, Lizzy.