If you're in the market to mat an access road, fabrication site, parking lot, or yard- look no further than Mavrik Solutions. Our composite mats alleviate the burden of high freight costs and the headache of rotten mats at the end of the job. Unlike wood swamp mats or trucks mats that continually need to be replaced, our composite mats are made of HDPE that can withstand the heaviest loads and will neither rot nor break, providing yourself a lasting asset for years to come. So if you're looking for an all around game changing product, the Mavrik Mat is ready to join your fleet.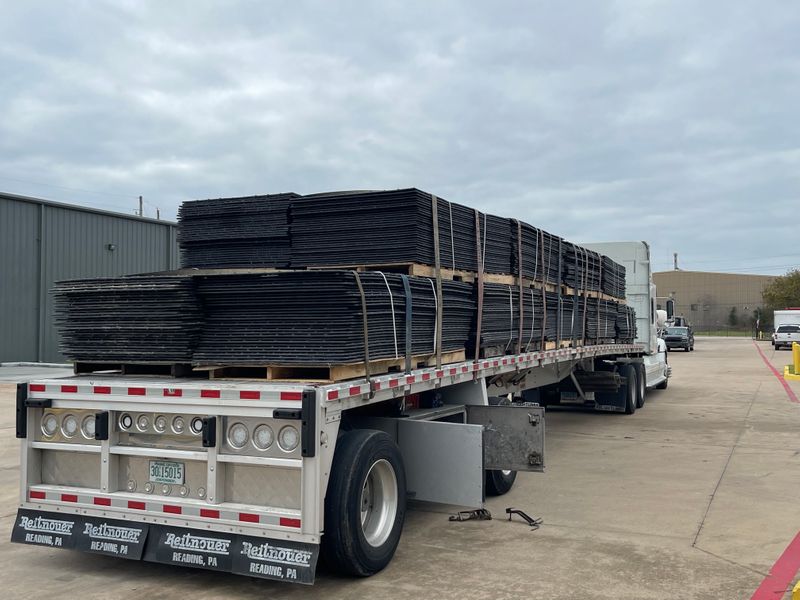 Why Choose Mavrik Mats?
Traditional wood matting products have several weak points that make them costly and inefficient. Mavrik Mats have been very successful in saving contractors an abundance in freight costs because they can cover 17,000 sqft per truck! That's the equivalent of 7 truckloads of wood 3-Ply mats! Also, the time and money saved by quickly installing these by hand without the use of heavy equipment, puts our customers ahead on every project. Mavrik Solutions is proud to present our battle tested Mavrik Mat.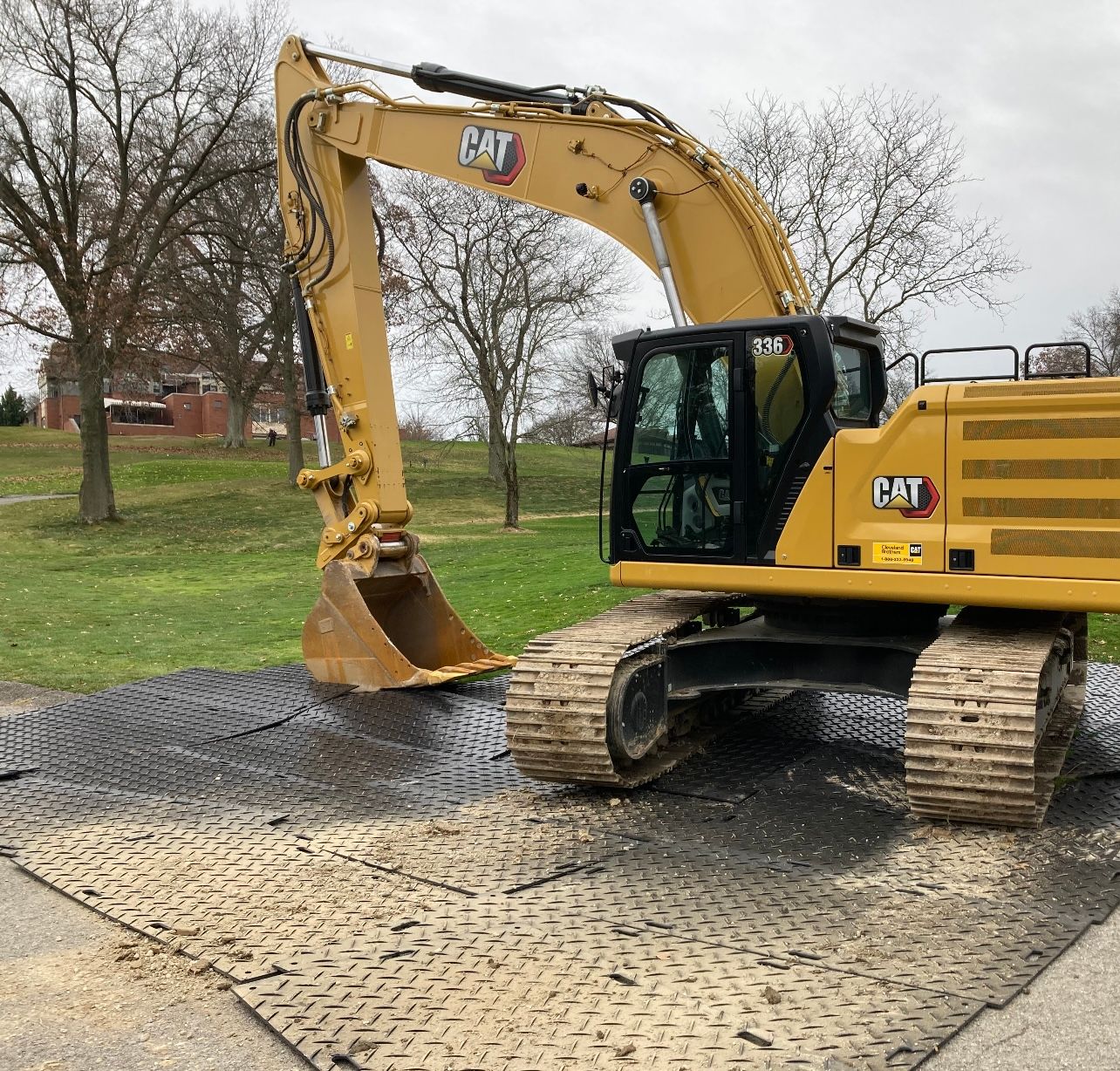 How to Use Mavrik Mats
Mavrik Mats are among our most versatile of Composite mats. They can be used for a variety of applications, including access roads, parking lots, fabrication sites, and golf course renovation & construction. Mavrik Mats are quickly installed with two people by sliding them off of forks and into place. Similarly, they can be quickly installed by sliding them right out of the back of a pickup truck. They are best for rubber tired or tracked equipment. Steel tracks can be used but caution must be exercised to not turn on them as steel tracks will tear them up.
Cost & Time Effective Matting
If you're looking to save immediately in freight and mat replacement costs, and have an asset for years to come, the Mavrik Mat is the smart option. The savings are astronomical and yet compound year after year.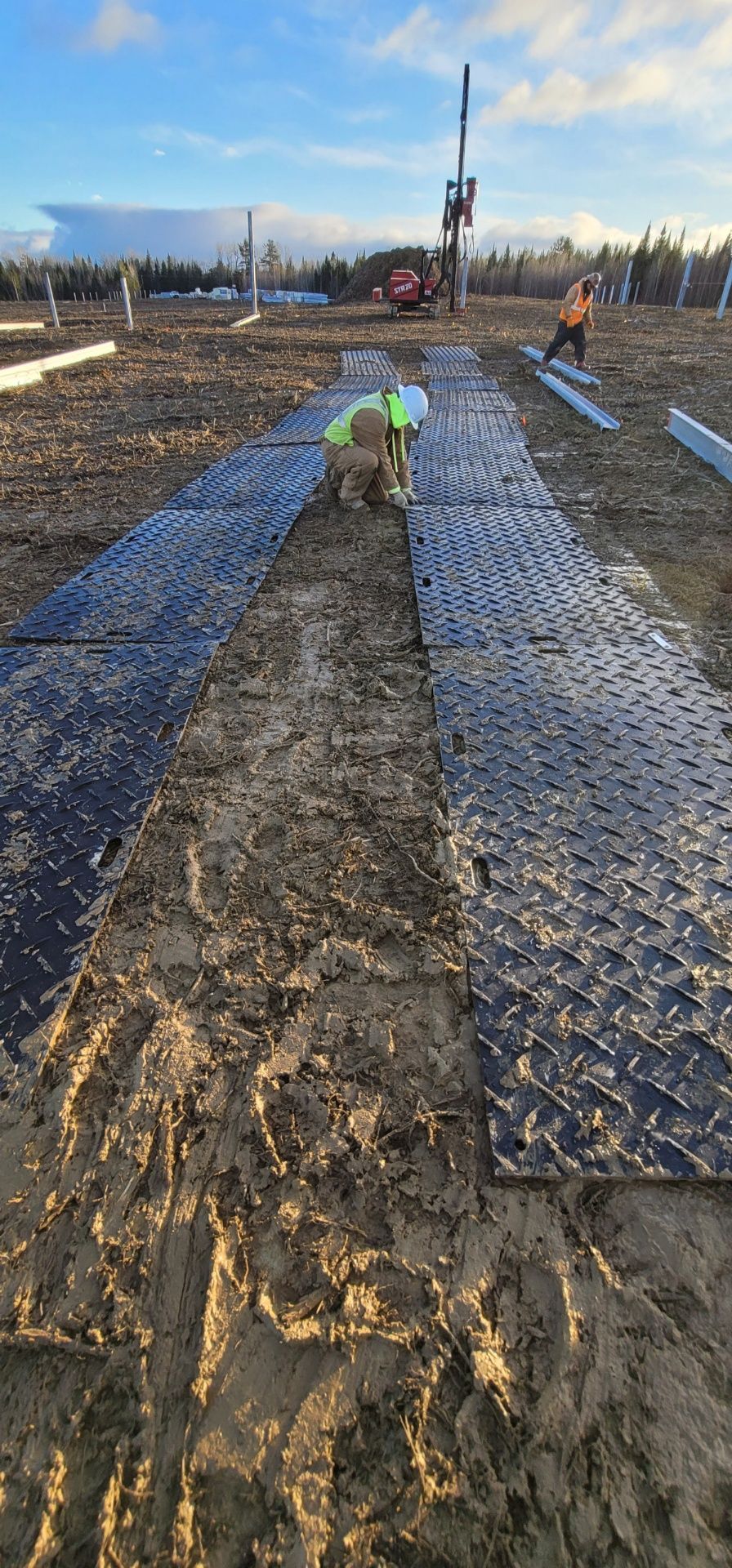 How Many Mavrik Mats Do You Need?
For access roads, by laying the mats parallel (or as some have called "Hot Dog Style".. do with it as you wish), Mavrik Mats cover 2120 linear feet of access road on a single truck. For platforms, Mavrik Mats cover 17,000 square feet per truckload. 530 mats per truckload / 30 mats per pallet shipped via Fed-Ex LTL. If you're not sure how many mats you need, our team at Mavrik Solutions can help you determine the best quantity for your project.
Mavrik Mat vs. Traditional Plywood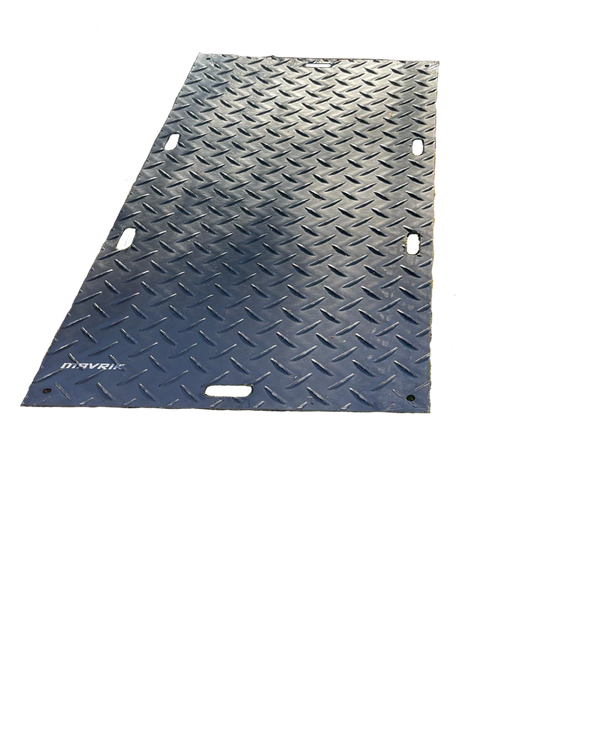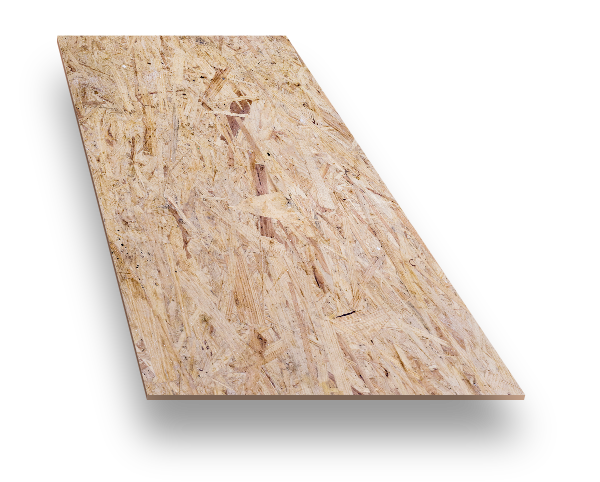 When it comes to ground protection, there's no comparison between Mavrik Mats and traditional plywood as used on golf courses or otherwise, road crossings (brochure). Unlike plywood that needs replacing every few months, Mavrik Mats offer continued protection for years to come. Finally, ground protection and cash protection all tied up in one product, The Mavrik Mat.
Mavrik Mat Features
Mavrik Mats are perfect for when matting is needed, but the grounding conditions are relatively dry. Our composite mats for heavy equipment are made of HDPE, measure 4'x8', and have a 1/2" thickness with an additional 1/3" tread on each side. Each mat weighs about 80 lbs and has handles on all sides for ultra-fast installation and pickup. These mats can handle an 80-ton load capacity, and they are built to last!
Order the Best Ground Protection Mat from Mavrik Solutions Today
At Mavrik Solutions, we offer the best ground protection mats on the market. Our composite mats are made of HDPE that can withstand the heaviest loads, rugged terrain, and wet weather conditions. No matter what your needs are, Mavrik Solutions has you covered! Contact us today to get a quote!