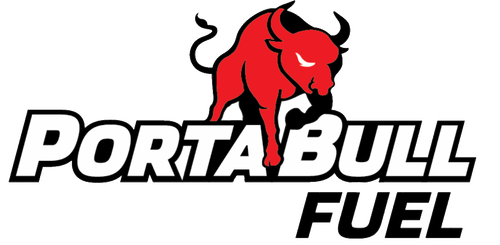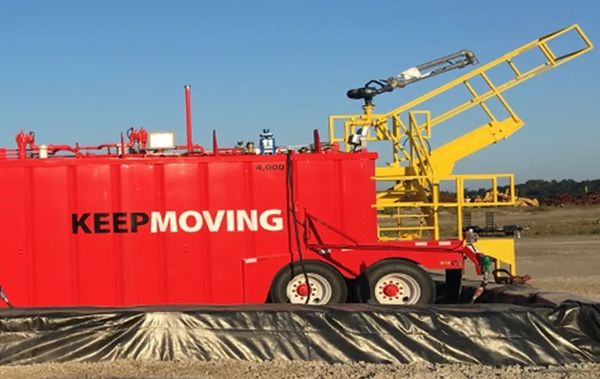 MEET MINITAUR, BUILT TO KEEP YOUR PROJECT MOVING
This system has the same design features and dispensing capabilities as Taurus, except the Minitaur dispenses 16,000 gallons instead of 20,000. Minitaur is fitted with seven dispensing nozzles for support equipment and an overhead load system for refueling top-load fuel trucks. It has three fuel compartments: one holds 4,000 gallons of gas, the second holds 4,000 gallons of highway-use diesel and the third holds 8,000 gallons of off-road diesel. Any way you look at it, Minitaur is a beast!
Additional features and benefits include:
SAFE OPERATION.
Installed with overfill protection valves to prevent tank overfilling.
CONVENIENCE.
Can dispense fuel to up to 3 gasoline vehicles, 3 highway diesel vehicles and 1 off-road diesel vehicle at the same time, at a rate of 10-12 gallons per minute.
PROTECTED ELECTRICAL.
UL certified and equipped with explosion-proof electrical systems.
SAFETY.
Vent pipes located on top of the tank to relieve both vacuum and pressure.
FUEL MANAGEMENT.
On-hand fuel inventory is monitored 24 hours a day and replenishment ordered automatically.
MULTIPURPOSE.
Rear mounted 3" Load Arm and Commercial Style Loading Rack to protect employees and safely load project fuel trucks.
SAFETY LIGHTING.
Five top-mounted, explosion-proof, high-output LED lights provide visibility day and night.
COMPLIANT.
ASME certified and UL approved. Single-wall tank with secondary ground containment prevents spillage and provides approved environmental compliance.