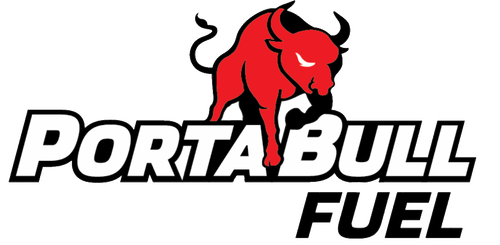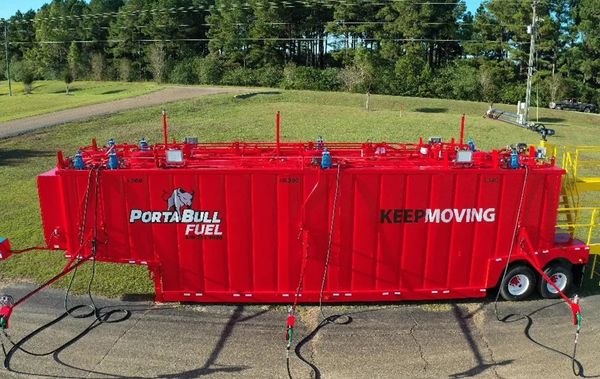 MEET TAURUS, OUR FLAGSHIP FUELING SYSTEM
This 20,000-gallon system has the storage capacity to meet the needs of even the largest projects. With seven dispensing nozzles, Taurus is the ideal overhead load system for refueling top-load fuel trucks. It has three compartments: one holds 5,000 gallons of gas, the second holds 5,000 gallons of highway-use diesel and the third holds 10,000 gallons of off-road diesel.
Additional features and benefits include:
RELIABLE OPERATION.
Installed with overfill protection valves to prevent tank overfilling.
CONVENIENCE.
Can dispense fuel to up to 3 gasoline vehicles, 3 highway diesel vehicles and 1 off-road diesel vehicle at the same time, at a rate of 10 – 12 gallons per minute.
PROTECTED ELECTRICAL.
UL certified and equipped with explosion-proof electrical systems.
SAFETY.
Vent pipes located on top of the tank to relieve both vacuum and pressure.
FUEL MANAGEMENT.
On-hand fuel inventory is monitored 24 hours a day and replenishment ordered automatically.
MULTIPURPOSE.
Rear mounted 3" Load Arm and Commercial Style Loading Rack to protect employees and safely load project fuel trucks.
SAFETY LIGHTING.
Five top-mounted, explosion-proof, high-output LED lights provide visibility day and night.
COMPLIANT.
ASME certified and UL approved. Single-wall tank with secondary ground containment prevents spillage and provides approved environmental compliance.