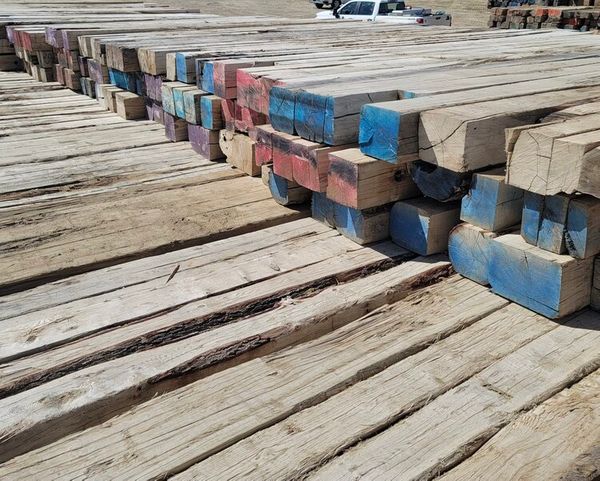 4'x16'x8", 4'x18'x8", 4'x16'x12", 4'x18'x12", 4'x40'x12"
Timber Mats, commonly referred to as "Crane Mats" are timbers bolted together and cut in a broad array of sizes. Often times, Timber Mats will be "notched" having an exposed bolt on each end of the mat designed for easier handling. For safety purposes, they also can come "solid" meaning all timbers are of the same length to eliminate a potential tripping hazard. They are most commonly used for Right of Way access and crane use.
Contact Us Here To Get a Quote!